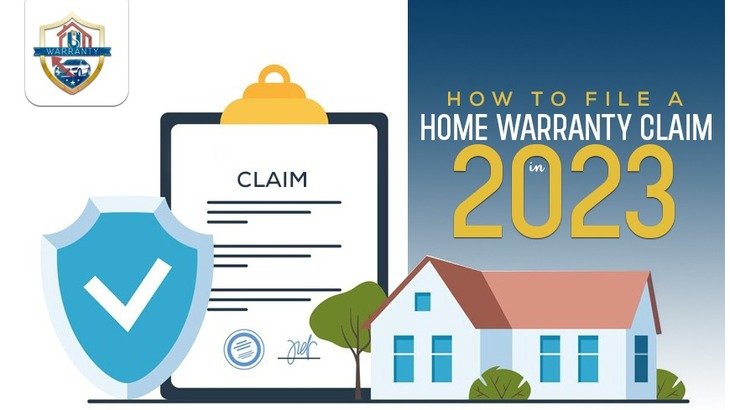 How to File a Home Warranty Claim
A home warranty can be a valuable asset for homeowners. It can help you pay for repairs or replacements of covered appliances and systems in your home, which can save you a significant amount of money.
If an appliance or system breaks down, you can file a claim with the home warranty company to get it fixed or replaced. The process of filing a home warranty claim is relatively simple, but there are a few things you need to know to make sure your claim is processed smoothly.
Verify and Understand Your Coverage
The first step in filing a home warranty claim is to verify and understand your coverage. This means reading your home warranty contract carefully to see what is and isn't covered. The contract will list the specific appliances and systems that are covered, as well as the coverage limits for each item.
It's important to understand the coverage limits, as you may be responsible for paying for any repairs or replacements that exceed the limits. For example, if your home warranty has a coverage limit of $1,000 for your refrigerator, and the repair costs $1,200, you'll be responsible for paying the additional $200.
| COMPANY | HEATING | AIR CONDITIONING | PLUMBING | ELECTRICAL |
| --- | --- | --- | --- | --- |
| Liberty Home Guard» |   |   |   |   |
| |   |   |   |   |
| |   |   |   |   |
| |   |   |   |   |
| |   |   |   |   |
| |   |   |   |   |
Request a Service Visit to File a Warranty Claim
Once you've determined that your appliance or system is covered, you need to request a service visit to file a warranty claim. You can usually do this by calling your home warranty company or by submitting a claim online.
When you request a service visit, be sure to provide the following information:
Your name, address, and phone number
The serial number of the appliance or system that is broken
A description of the problem
The date and time the problem started
Pay the Service Fee and Any Repair Expenses That Aren't Covered
When the technician arrives to fix your appliance or system, they will charge you a service fee. The service fee is usually around $75, but it may vary depending on the company.
You may also be responsible for paying for any parts or labor that are not covered by your home warranty. For example, if your home warranty doesn't cover the cost of Freon, you'll be responsible for paying for the Freon when your air conditioner is repaired.
Follow Up on Your Claim
Once the technician has completed the repairs, you should follow up with your home warranty company to make sure your claim has been processed. You should also keep a copy of all documentation related to your claim, in case there are any problems down the road.
Common Mistakes to Avoid
There are a few common mistakes that people make when filing home warranty claims. These mistakes can delay the processing of your claim or even result in your claim being denied.
Not understanding which items are covered and which are excluded.
Choosing your own contractor. Most home warranty companies require you to use their approved contractors.
Not paying the service fee when the technician completes the repair.
Not following up on your claim.
Conclusion
Filing a home warranty claim can be a simple and straightforward process. By following the steps outlined above, you can ensure that your claim is processed quickly and that you get the repairs or replacement you need.
Here are some additional tips for filing a home warranty claim:
Keep good records of all your interactions with the home warranty company, including phone calls, emails, and letters.
Be clear and concise when describing the problem with your appliance or system.
Be patient. It can take some time for your claim to be processed.
If you have any questions about filing a home warranty claim, you should contact your US Home Warranty Company. They will be able to answer any questions you have and help you through the process.