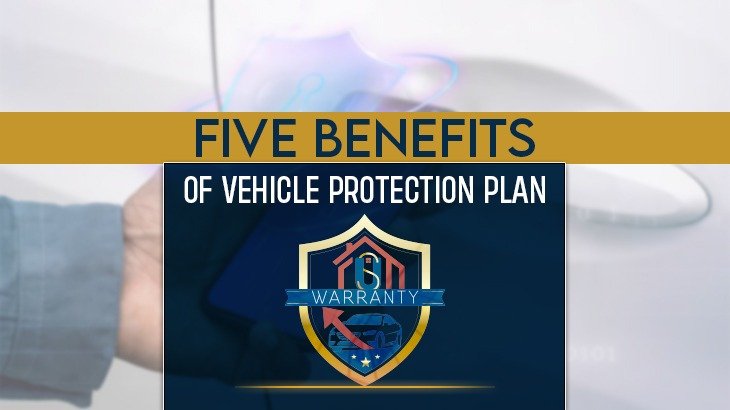 FIVE BENEFITS OF VEHICLE PROTECTION PLAN
A vehicle protection plan (VPP), also known as an auto protection plan or vehicle service contract, is an agreement that covers mechanical breakdowns of specific parts in your car after the expiration of the factory warranty. These plans vary, ranging from comprehensive bumper-to-bumper coverage to more limited powertrain warranties that focus on essential components.
Comparison of Vehicle Protection Plan Mileage Limits
When comparing maximum mileage limits, consider factory extended warranties and third-party vehicle protection plans:
| Provider Type | Company | Mileage Limit |
| --- | --- | --- |
| Manufacturer | Ford | 150,000 |
| Manufacturer | Toyota | 125,000 |
| Manufacturer | Kia | 120,000 |
| Third-Party | Endurance | 200,000+ |
| Third-Party | CarShield | 300,000 |
| Third-Party | CARCHEX | 250,000 |
Third-party providers generally offer longer coverage terms than factory extended warranties. Additionally, third-party plans often provide greater flexibility in choosing repair shops, even allowing visits to preferred dealerships.
Advantages of a Auto Protection Plans
While new vehicles come with factory warranties, these warranties eventually expire, leaving you in need of extended protection. Third-party vehicle protection plans offer advantages such as:
Deductible Payments: You only pay a deductible for covered repairs.
Choice of Repair Shops: You can choose any repair shop for services.
Roadside Assistance: Enjoy roadside assistance, rental car, and trip interruption coverage.
Extended Coverage: Auto protection plans cover more miles than factory warranties.
Transferable Plans: Some plans are transferable to secondary buyers, enhancing resale value.
Determining the Worth of a Vehicle Protection Plan
The decision to invest in a vehicle protection plan depends on various factors. Consider whether the cost of the plan justifies potential benefits. While reliable vehicles may seem less likely to require repairs, unforeseen expenses can arise. The peace of mind provided by a protection plan and potential future repair coverage contribute to its value.
Real-World Feedback on Vehicle Protection Plans
A survey of 1,000 vehicle protection plan buyers revealed insights into consumer satisfaction:
41% of respondents were satisfied as the plan covered repairs.
24% were satisfied with the company but hadn't used it for repairs.
7% were dissatisfied due to non-covered repairs.
5% felt the company tried to avoid covering certain repairs.
Requirements
Similar to health insurance, vehicle protection plans have requirements and conditions:
Waiting Period: Many plans require a waiting period, often around 30 days, before coverage begins to prevent abuse.
Disclosure of Existing Issues: Plans don't cover preexisting conditions, so disclosing current car issues is crucial.
Maximizing Auto Protection Plan Benefits
To get the most out of a vehicle protection plan:
Follow Maintenance Schedule: Adhere to the recommended maintenance schedule, a common requirement.
Regular Maintenance: Perform standard maintenance tasks like oil changes, fluid checks, and tire rotations.
Maintain Records: Keep records of maintenance and repairs to meet plan conditions.
Avoid Wear Items: Note that most plans don't cover wear items like filters and hoses.
Determining Auto Extended Protection Plan Costs
Vehicle protection plan costs vary based on your vehicle, mileage, coverage type, and deductible preference. Generally, plans range from $2,000 to $4,000 in total, with monthly payments of $80 to $200.
Comparing Top Auto Protection Plan Providers
Several reputable providers offer Auto protection plans, each catering to different needs:
Endurance: Known for comprehensive coverage, Endurance offers various plans, including Supreme, Superior, Secure Plus, Select Premier, Secure, and Endurance Advantage™. Plans also come with one year of Endurance Elite, offering additional benefits.
CARCHEX: Offering plans such as Titanium, Platinum, Gold, Silver, and Bronze, CARCHEX is best for used cars. It provides outstanding customer care and a range of coverage options.
Protect My Car: With its Ambassador program offering maintenance perks, Protect My Car provides options like Supreme, Select, and Driveline plans.
Choose a provider based on your unique needs, preferences, and vehicle requirements. Conduct thorough research, gather quotes, and select the plan that aligns with your situation.
FAQ: Vehicle Protection Plans
What is a car protection plan?
An auto protection plan provides coverage for repairs akin to a manufacturer's warranty once the original warranty period has ended. These plans can be offered by both manufacturers and third-party providers, but they are always an additional option.
What is a good price for an extended car warranty?
An ideal cost for an extended warranty falls below the $2,000 mark. We've observed extended warranty prices spanning from $1,500 to $3,500 and even higher. However, it's important to note that opting for longer terms and more extensive coverage might result in higher expenses, yet the added benefits could make it a worthwhile investment.
What do protection plans cover?
Vehicle protection plans have the potential to encompass nearly any mechanical malfunction, contingent on the specific terms and provider. These plans can offer coverage ranging from solely the powertrain of the vehicle to an all-inclusive package that includes features like navigation systems and air conditioning.
How much does CarShield cost per month?
On average, CarShield typically charges between $89.99 and $119.99 per month. Their pricing structure includes month-to-month contracts and presents more budget-friendly payment options in comparison to several other providers of extended warranties.