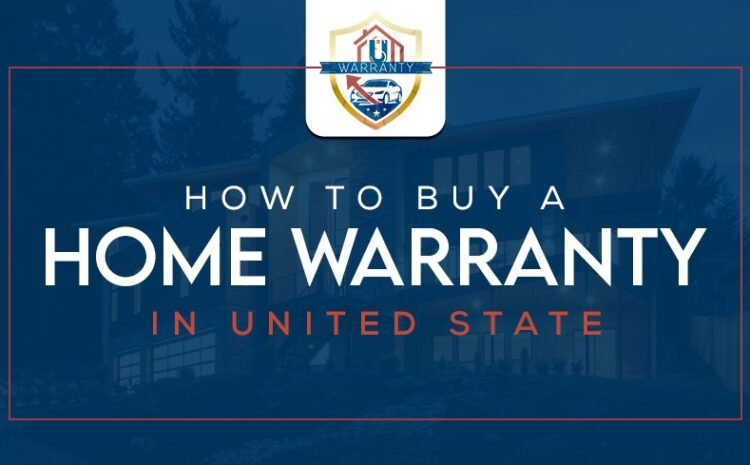 How To Buy a Home Warranty
When you own a home or are preparing to buy one, there's always a chance that an appliance might malfunction or a crucial system, such as electrical, plumbing, or HVAC, may require repairs. These significant repairs or replacements can strain your budget, but fortunately, a home warranty can help mitigate the risk and offer peace of mind.
According to Art Chartrand, the executive director and counsel for the National Home Service Contract Association (NHSCA), a home warranty is a vital part of an overall home care program. When purchasing a home warranty, Chartrand advises being a discerning consumer and emphasizes the importance of making an informed decision. This entails carefully considering the level of protection you truly need.
It's important to note that a home assurance operates differently from homeowners insurance, which covers damages resulting from uncontrollable perils such as fire, wind, vandalism, and other unforeseen events. On the other hand, a home assurance covers repairs or replacements for specific items in your home, particularly those without valid manufacturer warranties or those that have aged significantly.
However, it's crucial to understand that a warranty only covers items explicitly mentioned in the contract. Any item not explicitly stated is not included in the coverage. The contract's fine print provides detailed information about the appliances and systems covered, as well as the repairs and replacements offered. This information enables you to assess whether the warranty provides the necessary coverage for your needs.
If you're unsure whether you require a home warranty, you can visit the resource "Are Home Warranties Worth It?" to gain more insight.
Steps to Acquiring a Home Warranty:
Assess your coverage needs: Determine if your home has older appliances that may require repairs in the near future. Consider whether you still have valid manufacturer warranties covering potential repairs. Evaluate the condition of your major systems, such as the furnace, air conditioner, and water heater.
Wesley Butts, the chief operating officer at America's First Choice (AFC) Home Club, advises starting by understanding what you already possess. Assess the likelihood of your appliances or systems failing and consider their age. This evaluation will help determine whether obtaining a home agreement is worthwhile. If you have valid manufacturer warranties, additional coverage may not be necessary.
Contact reputable home warranty companies: Obtain quotes and gather information about coverages from several reputable home warranty providers. Annie Hanna Engel, the president and chief operating officer at Howard Hanna Insurance Services, recommends seeking recommendations from consumers who currently have home warranties instead of solely relying on companies that appear prominently in online searches.
Real estate agents can also be a valuable resource as they often collaborate with home warranty companies to offer coverage to buyers and sellers. Chartrand suggests that around two-thirds of home warranties are purchased in conjunction with home sales. He states that realtors are knowledgeable about warranty companies that honor claims and provide excellent customer service.
Review the contract details: Take your time to read and thoroughly understand the terms of the coverage offered by a specific home agreement. Engel emphasizes the importance of carefully reading the contract before entering into an agreement.
One common mistake made by consumers when purchasing a home guarantee is overlooking the terms and conditions. Butts points out that some warranty companies describe coverages on dedicated pages of their websites. People often complain about misunderstandings or confusion arising from a lack of understanding about their purchased coverage or coverage arranged on their behalf.
Determining the Need for a Home Warranty:
To decide if a home warranty is necessary, consider the age and condition of your home's appliances and systems. A warranty will assist in repairing or replacing covered items, but certain limitations exist. It's essential to note that a home agreement does not cover pre-existing wear and tear or cosmetic issues. Additionally, if your appliances are brand new and covered by manufacturer warranties, a home warranty cannot be used for repairs.
Conduct an inventory of your home's systems and understand what could potentially fail. Butts advises being aware of the cost of repairing or replacing each item and determining how a home warranty policy could help in the event of a breakdown.
For more detailed information and a cost-benefit analysis of purchasing a home guarantee, refer to our comprehensive resource "Are Home Warranties Worth It?"
Homebuyers may find value in obtaining a home warranty as it adds an extra layer of protection and peace of mind. Home sellers should consider purchasing warranties that cover items prone to breakage during the listing or contract period, before the buyer assumes possession. Engel states that sellers are responsible for maintaining the property in the condition agreed upon during the offer, providing an opportunity to utilize warranty coverage if necessary.
To explore the options available for both buyers and sellers regarding home warranties, refer to our resource "Buyers' vs. Sellers' Incentives to Buy a Home Warranty."
While contemplating the purchase of a home guarantee, bear in mind that it is distinct from homeowners insurance. Home warranties cover specific appliances and systems requiring repairs or replacements due to normal wear and tear, while homeowners insurance offers coverage for both your home and belongings in the event of unexpected occurrences such as fire or theft. It is important to understand that home agreement coverage does not constitute insurance.
For a more detailed comparison between home warranties and homeowners insurance, consult our resource "Home Warranties vs. Homeowners Insurance."
What Does a Home Warranty Cover?
A home warranty offers service, repair, or replacement for major systems and appliances in your home, providing added protection if a high-cost item malfunctions.
However, it's essential to be aware of the exceptions when reviewing what is covered and what is not covered by your plan.
Typical appliances and systems covered by a home warranty include:
Dishwashers
Ovens/Ranges/Cooktops
Refrigerators
Garbage disposals
Furnaces
HVAC systems
Plumbing systems
Electrical systems
Additional coverages that might incur extra costs in your home warranty include:
Roof leaks
Pool and spa equipment
Ductwork
Septic systems
Ice makers
Items not covered by your home warranty include:
Scratches and dents
Pre-existing conditions
Appliances and systems not up to code
The fine print of your contract will provide comprehensive information about exclusions and terms. For instance, home warranty companies often impose claim limits, and there may be a waiting period of 30 days from the sign-up date before placing a service request. Therefore, if you have a repair in mind on the day of purchasing a home agreement, you should not expect to make a warranty claim immediately.
For a more detailed understanding of what your home warranty plan typically covers, consult our comprehensive guide "What Does a Home Warranty Cover?
Exploring the Price of a Home Warranty
The cost of home warranty plans can vary depending on the level of coverage you desire. In our evaluation, the most comprehensive plans range in price from $480 to $839 per year. Additionally, service fees typically fall between $60 and $150 per visit. However, the specific plan you select will dictate the extent of services provided and the corresponding cost.
Several factors can influence the price of your home warranty:
Home Location: The location of your home can impact the cost of a home warranty due to variations in regional pricing and availability of service providers.
Coverage Plan: The type and extent of coverage you choose will directly affect the cost. Comprehensive plans with broader coverage options tend to be more expensive than basic plans.
Additional Coverages: You have the option to add extra coverages to your plan, which will increase the overall cost. These additional coverages may include specific items or systems not typically covered in standard plans.
Service Calls: It's important to consider that making service calls beyond the coverage provided by your plan may result in additional charges.
To make an informed decision, it's crucial to compare similar plans to understand the services offered and their associated costs. For more detailed information about home warranty costs and services, we recommend visiting our dedicated page, "How Much Does a Home Warranty Cost?" This resource will provide you with a comprehensive understanding of pricing and service details.